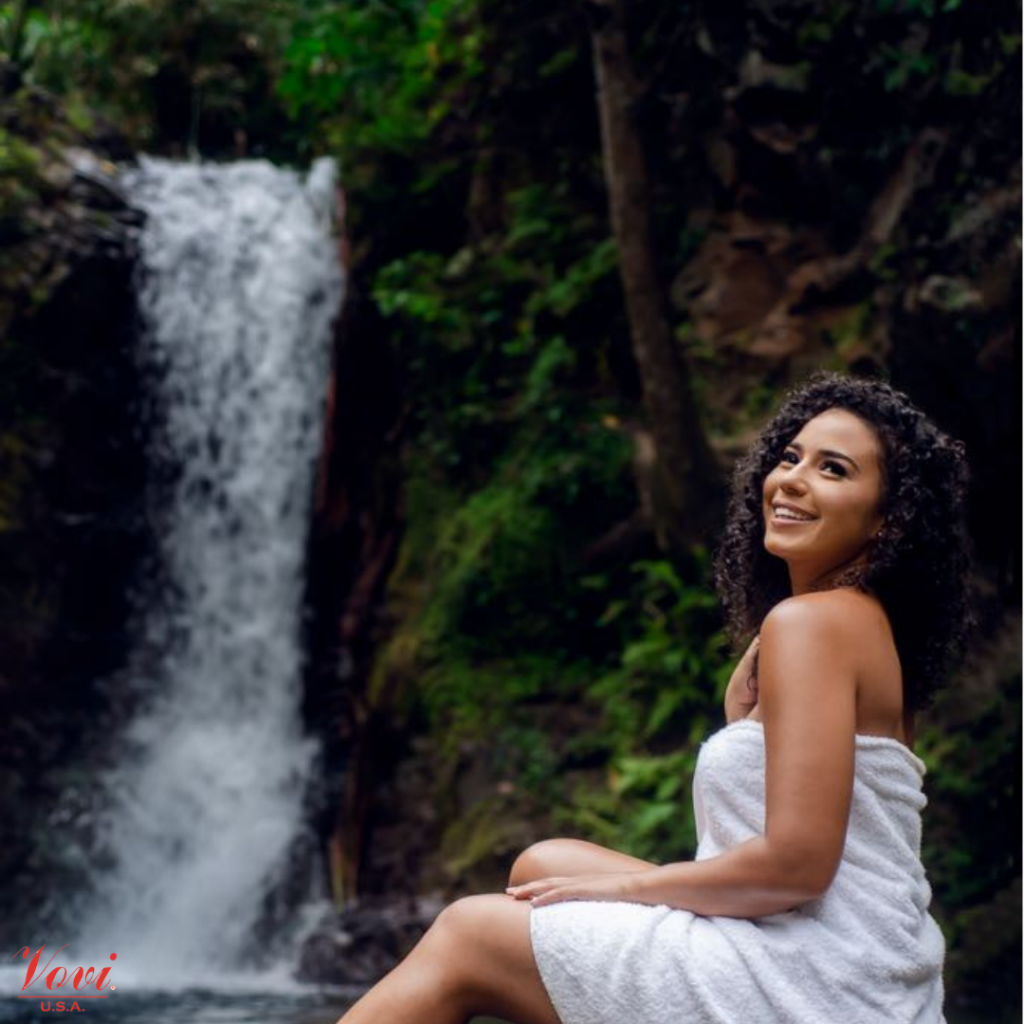 We here at Vovi, want your skin looking it's best for summer '19! If you follow these steps for seven days, you should see an improvement in your skin:
Learn Your Skin Type: There are five different types of skin: dry, oily, combination, normal and sensitive. Each type is treated different, so figure out which one you have to get the best skin care routine. Once you know how to treat your skin type, you will learn what Vovi products will help give your skin the perfect glow!
Cleanse: Once you have your skin type, you can use Vovi's Deep Pore Cleanser to remove excess dirt, oil and makeup. After this you want to pat dry with a towel but be careful not to rub your skin too much. This can cause irritation.
Moisturize: Next you will want to moisturize with Vovi's Hand & Body Lotion. This step is very important because you can't achieve that glow unless your skin is soft, supple and moisturized.
Stress Less: We all have bills and families to worry about, but did you know constantly being stressed out takes a big toll on your body and especially your skin? Minimize your stress levels by figuring out ways to relax. Maybe it's a warm bath with candles or taking a 30-minute walk after a long day…figure out what works best for you and try it out.
Stay Hydrated: You know what they say, drinking 8 glasses of water a day keeps the wrinkles away! But we like the saying, drink 8 glasses of water a day and darling you will slay! We can't tell you enough how important this step is. Drink up to get that #glowup!
Let us know in the comments how it worked for you!

#teamglow #radiantskin #allnatural #beauty